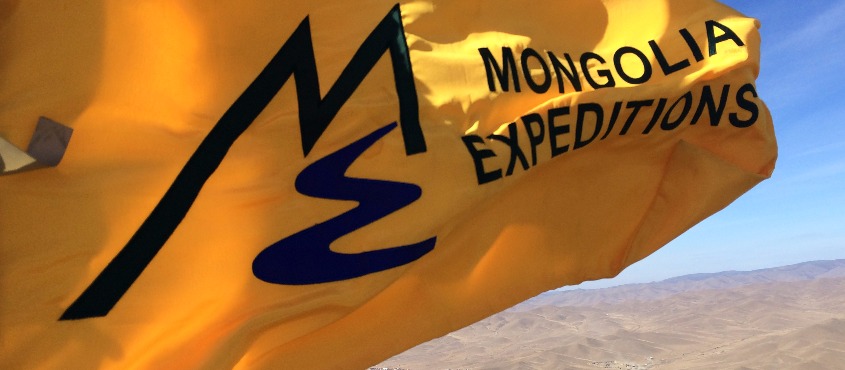 Company Information
Mongolia Expeditions team consists of experienced individuals from all walks of life. But what we have in common is our passion for travel to out-of-the-way places which is reflected in our expert knowledge, excellent organization, and small group size. Based in Ulaanbaatar, Mongolia, we offer a varied portfolio of trekking, mountaineering, mountain biking, and horse riding tours for groups, families, and couples, as well as variety of scheduled group departures. New challenges have always thrilled us and made us organize expeditionary voyages for non-conventional activities such as caving, paragliding, bird watching, and logistics support for film and media companies – our particular pride.
Mongolia Expeditions and Tours company won "The Best Tour Operator" award given by Mongolian Tourism Association in 2011, 2012, 2013. 
Guides:Our guides will become your good friend apart from being just a tour guide on your travel in Mongolia. They are friendly, experienced with variety of tour what we offer and wide knowledge about history, culture and wild nature of home country. You will be carefully guided through your tour program, given help and advice on any areas that you may want to concentrate on
Drivers:Travel in Mongolia itself considered adventure drive through wild nature, vast steppe, mountain pass and cross rivers mostly on off road. Therefore all our drivers have mechanical knowledge to take a first action in case of any breakage, great geographical sense to find right way without using GPS and at least 10 years of excellent driving experience through every road conditions in different part of our country. In addition they are friendly, helpful and good member of your travel team.
Cooks:Outdoor cooking differs substantially from kitchen-based cooking. But our cooks have an ability and experience to cook anywhere of wild nature. We have developed a significant body of techniques and specialized equipment for preparing food in outdoors environments. Such techniques have traditionally been associated with Mongolian nomadic cultures. If you have any specific food requirements let us know, it is possible to arrange meals based on your request during the trip.
Our Team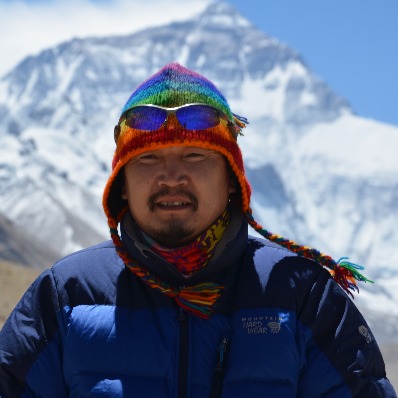 Aldra Sukhee - Managing Director
Aldra is the founder of Mongolia Expeditions, managing director and logistics planner of all of our tours, formerly, an officer of the Mongolian Special Task Battalion with 178 parachute jumps to his name. His thorough planning and military precision make no project too big to realize. When out of the office Aldra leads mountaineering, trekking and mountain biking trips.
Munkhjargal (Munkhuu) - Stockkeeper
Adventure travel company which organizes variety of tours in remote areas of vast country need to have sufficient stock at the warehouse. Munkhuu is the manager who is organizing and well maintain all these specific equipments to every tour. He started to work with Aldra since 2002. He is also managing camps of big tour on the field.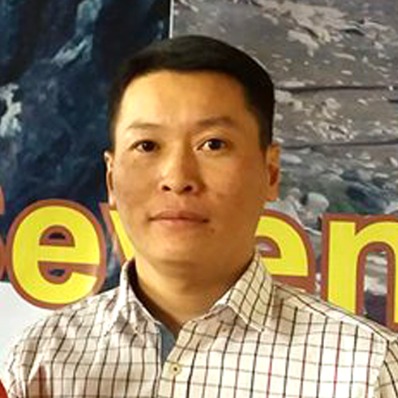 Batsuren (Bat) - Correspondence
He is studied tourism in University of Humanities and graduated in 2009. Since that time he's been doing several jobs related to his major. Finally his personal adventure travel interest led him to work on his field and joined Mongolia expeditions team since 2012. He has been guiding all type of tours what we organizes throughout Mongolia. Currently he is working at the office in charge of company's correspondence.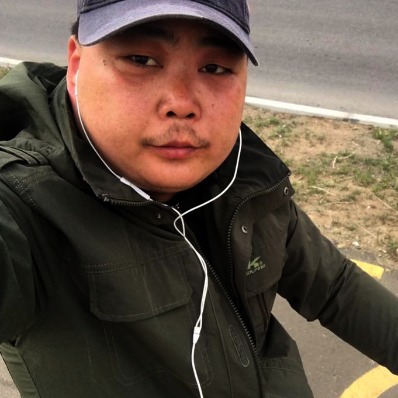 Dashka - Financial Manager
He is got bachelor degree of business administration from University. Dashka joined Mongolia Expeditions team in 2009 and since that time he's been doing many duties of company. Finally he promoted into senior financial officer and one of the key person of company.
Mungunshagai - Logistic manager
He studied tourism in the university and got a wide knowledge about his major. Since his graduation enthusiastic freshman effectively started to work on his field of inbound and outbound tourism. Shagai joined our team officially since 2012. Now he is responsible for all reservation and working on tour logistics.
Gangaamaa - Mountain Guide
She is originally from North western Mountain region of Mongolia with extreme climate made her mentally and physically strong woman who is never give up from any difficulties. She is the first Mongolian who successfully completed " The Seven Summits" and became the Seven Summiteer. 
Usukhbayar - Mountain Guide
When he was a young freshman mountaineer saw Mt. Everest photo first time inspired him to dream to summit one day. Several years later he made his dream come true summit on Mt. Everest in 2005 as a first Mongolian who reached roof of the world. Now he is keen interest to summit mountain Vinson top out of Seven Summit.
Gundsamba Samba - English speaking guide
Samba: During the short Mongolian travel season you would not recognize Goonde as the teacher of the Humanities University where he is normally busy teaching English. He then spends most of his time taking travelers on treks in western Mongolia, on mountain biking or horseback riding tours in central Mongolia always proving to be the most responsible and toughest member of our team.
Turuu - Trek leader and bike mechanic
 Turuu is working for our company since 2006. He is professional freestyle wrestler and Mongolian master of sports. Over years of experience in tourism industry he gained lots of geological knowledge and experience. As bike mechanic everyday he keeps all the bikes clean and set for the next day's ride.  
Odnoo - English speaking guide
Without doubt, Odnoo will become your good friend apart from being just a tour guide on your travel in Mongolia. She is easy-going, sensible and cheerful so there will never be a dull moment during your time with her. Odno is also a tough lady who primarily leads riding and trekking tours.
Enkhnaran ( Enkhe) - English Speaking guide
It might be odd to see senior IT student working in Adventure tour company as mountain biking guide, but his knowledge and experience might tell you otherwise. NK is young, but very good, with excellent communication skills, thoughtful and engaging.
Chuka - Bike Mechanic
Chuka is one of our main mountain biking mechanics. He has vast knowledge of bicycle and incredible repairing skills. In 2015 he became Mongolian Mountain biking youth champion, and confirmed that title following year, making him two times Mongolian mountain biking champion. Therefore he would become your inspiration and support to climb up difficult steep mountains. Recently he became Mongolian Master of Sports.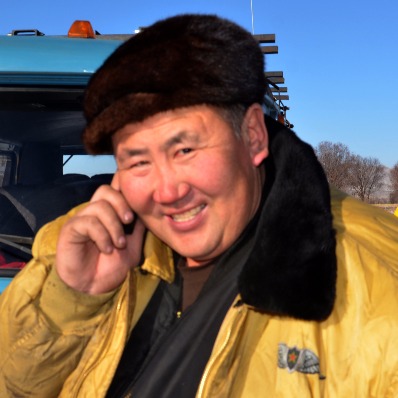 Jaya (Balu)
His nickname is Balu looks like a Big Bear. You will amaze his great geographical knowledge to find single spot in Mongolian vast wild nature without using GPS.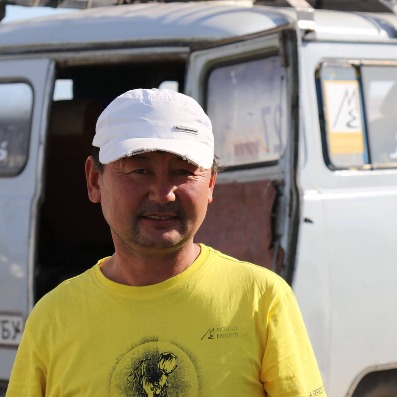 Tseren
 He joined Mongolia Expeditions in 2007. He is one of our most experienced drivers, known for his road and its surroundings knowledge. Some say he knows every rock on the road by its shape and color. His favorite quote is "I know the road and road knows me". 
Baatar ( Hero)
His professionalism as a driver with thorough training and years of experience will set you at ease and allow you to just sit back and enjoy your tour. He will maintain order and cleanliness in his car in order to travel safe and sound.
Enkhbat
Enkhbat has been working for our company since 2009, over the years in tourism industry he learned essential English knowledge and communication skills. He is also very friendly and positive driver, while keeping his warm smile everyday. 
Khurlee
Khurlee has been working for Mongolia Expeditions for over 10 years. His driving experience made him confident but very reliable driver. Khurlee will make you feel like driving on a highway when you are actually on hard damaged off-road.
Amgaa
Amgaa joined our team in 2010.  He is unbelievably knowledgeable in southern part of Mongolia as he is from Bayankhongor province ( near Gobi) and has lots of driving experience in unpleasant road conditions. His very helpful and hardworking character will impress you more than his amazing driving skill.
Miigaa ( Miga)
Miga is our newcomer in tourism field, but has many years of driving experience. As a freshman he is hardworking, friendly and tries hard to learn more and more. His knowledge in northern part of Mongolia is outstanding, since his hometown is in the Khuvsgul province.  He keeps his car clean, making it always pleasant to sit in and travel. 
Ganzoo ( Ganzo)
Ganzo is working for our company for the last 3 years. He is already experienced and can drive in any road conditions. Even though he doesn't speak English, but you will definitely understand his good sense of humor.
Tugsuu
 Tugsuu is working for our company since 2008. He is an expert of Asian and European cuisine. Recently he became Mongolian master chef. 
Ganaa
Ganaa has been working for our company since 2009, she worked for Mongolian Tourism more than 25 years. Her remarkable experience and her ability to create feast in any circumstances will make you wonder. She is kind, hardworking and skilful chef.
Uka
He joined us in 2006, since then he has been one of our main expedition chef. His motto is "Every meal must be prepared with finest quality ingredients and cooked to its perfection". He is very positive, energetic and sociable chef. He very good at Italian styled cuisine as he used to study in Italy.
Ankhaa
Ankha is our young but very experienced chef. His experience in various types of cuisines, made him very flexible and skilful chef. From his young age he dreamt of becoming a "Master" chef, he's still aiming to fulfill his dream, willing to learn more and more.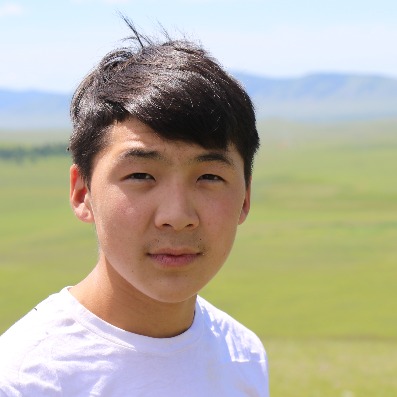 Sukhee ( Suki)
 Suki is young new generation of our company. For his age he is very experienced, can cook various types of food with different styles. His nickname is "The flying boy".