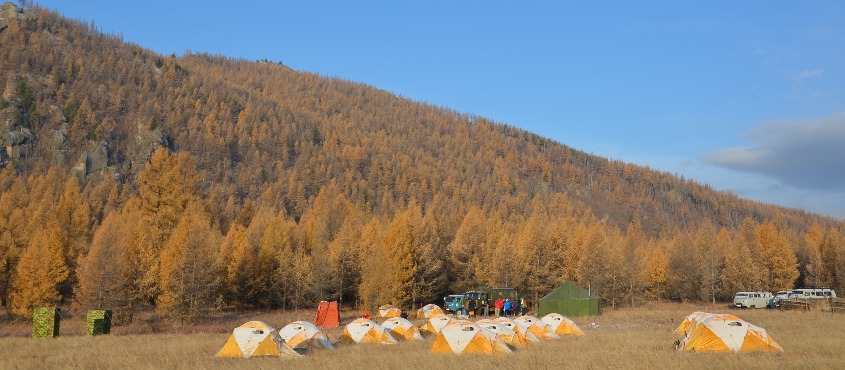 Tour Support
All Mongolia Expeditions itineraries are based on the most reliable and up to date information. Each trek is approved upon completing a reconnaissance trip by our team members. Our office staff of experienced travel experts provides support and assistance to all treks.
All of our scheduled tours consist of a city sightseeing part which is done before or after the trek and the trek itself. The treks are usually fully supported, that is to say that you only need to do the activity whether it is horse riding, biking, trekking etc.
Camp, kitchen and luggage are carried by cars or pack horses or camels. Support team usually drives ahead to serve you day meals at an agreed spot and at the end of the day when you arrive to overnight place, camp is up and dinner is ready.
Member of the Mongolian Tour Guides AssociationMongolia Expeditions is a member of the Mongolian Tour Guides Association (MTGA), a lead body that trains Tour Guides based on the curriculum approved by the World Federation of Tour Guide Associations (WFTGA).
Since our Tour Guides are the backbone of our operations, each year they are thoroughly educated in Guiding Techniques, First Aid Delivery, Responsible Travel Ethics, Camping and other related aspects of adventure travel. We ensure that every tour guides is valued according to his / her capabilities and is provided with employment accordingly.
As the tourism in Mongolia is growing rapidly, there is a need to provide viable ways of income generation for the local people in return for their services. We closely work with the local nomads who act as riding guides, pack animal drivers and organize Responsible Travel training activities for them.
We mostly employ Russian military jeeps and 4WD buses. These robust but simple to maintain vehicles suit best to the off-road conditions and proved to be the most reliable in Mongolia. Experienced and reliable, our drivers also act as camp assistants putting up tents, digging latrines, and generally helping with tour logistics. In the city or when a significant part of the tour is driven on tarmac we use air-conditioned buses seating from 4-12 people.
Trek accommodation consists of the traditional Mongolian felt tents called 'ger', or of lightweight 3 person tents for 2 with plenty of room for your bags and belongings. The Ger camps provide basic but comfortable accommodation with shower and toilet facilities.
Food on the trek, when camping, is provided by our chefs trained in western style cooking. Their menu consists of European and Mongolian (adjusted to Western taste) one or two authentic Mongolian delicacies.