Tour Description
In northern Mongolia behind a wall of mountains, there is a mystical land of prairie, boreal forest and a few hundred lakes scattered over a wide plain called the Darkhad lowland. Deer, wild boar, squirrel, beaver, otter, ermine, marten, sable and wolf inhabit this remote part of Mongolia, part of Siberia. Due to isolated and inaccessible location the most pristine and unpopulated lands in whole Mongolia lie here.
As authentic is the culture of the reindeer herders of whom there is just a couple of hundreds living in teepees and grazing their reindeer in taiga forest and on alpine meadows. This is your chance to meet a real shaman, taste reindeer milk and have a reindeer ride.
TOUR HIGHLIGHTS
•  Horse ride through a mystical land of prairie, boreal forest, taiga forest and on alpine meadows to the Taiga far north where Tsaatan (reindeers) lives.
•  Isolated and inaccessible location the most pristine and unpopulated lands of Mongolia 
•  Stay in Teepee among Tsaatan people with authentic culture and chance feel their unique life in personal touch.
•  To see deer stones and unique nomadic life en route to Taiga.
Price includes
All accommodation (twin shared)
All transfers including arrival & departure
Internal flights
Indicated meals (B-breakfast, L-lunch, D-dinner)
Visits & national park and border permit fees
Camping equipment
English speaking guide
Cook
Local guides
Horse hire
Price excludes
Travel insurance
Excess luggage fees on internal flights
Meals not indicated
Sleeping bags
Drinks
Gratuities
2 pax: 2,590 USD
3-4 pax: 2,374 USD
5-6 pax: 2,293 USD
7-9 pax: 2,126 USD
10-12 pax: 1,885 USD
Single accommodation extra: 140 USD
Book the tour before march and get 5% discount
Day 1: Arrival in Ulaanbaatar, guided city tour
Arrive in Ulaanbaatar (UB), the capital of Mongolia and transfer to a 4* tourist class hotel in city center. Afternoon guided city tour will introduce you to highlights of the city: the Gandan Temple - city's main Buddhist center, the central city square with a grand statue of Genghis Khan and the Zaisan hill on the city's edge providing a panoramic view of UB. Then visit one or two museums of choice: National museum introducing Mongolia's history from early humans to modern era, Choijin Lama or State Oracle museum displaying best samples of Buddhist artwork and religious masks. A winter residence of Bogd Khan showcasing rare Buddhist art and items of personal use of the last theocratic ruler of Mongolia is also worth considering. A folklore show of traditional music, throat singing and contortion will be followed by a welcome dinner. (hotel/D)
Day 2: Flight to Northern Mongolia and drive Darkhad valley
Morning transfer to UB airport for one and a half hour flight to Murun town, the access point to Khuvsgul, the country's deepest lake that holds 1% of the world's fresh water reserves. Upon arrival we drive to Darkhad depression, a land of prairie, forest and a couple of hundreds of lakes. We make our way across lush valleys and wetlands on distinct gravel roads. White felt covered tents (also known as ger or yurts) of local herders and their large herds of horses, sheep and yaks is a glance of a way of life which seemingly has not changed since hundreds of years. In the evening we establish a tented camp alongside the road and spend our first night in the wilderness. (tent/B,L,D)
Day 3: Travel to Tsagaan Nuur town
We travel for another half a day before arriving at Tsagaan Nuur town located in the depression's northern corner. This is the gateway to taiga (boreal forest) where the Tsaatan community lives and herds reindeer. Here we finalize our appointment with local guides to accompany us during the next few days providing horses for riding and packing. If necessary we stock up on some addition food and drink before moving out to camp at the edge of taiga. (tent/B,L,D)
Day 4: Horse riding to Sharga river
This morning after breakfast we load food and camp on to horses, saddle those for riding and the journey will start. Local guides will accompany us throughout the way. We will ride through woods and across marshes, almost entirely at a walking pace. While riding you can easily notice the shift from grasslands into a taiga, delineated by a distinct change in vegetation and topography. (tent/B,L,D)
Day 5: Ride to Urtum river
Horse ride to Deed Urag valley. (tent/B,L,D)
Day 6: Day at Tengis river
Horse ride to Tengis river. Dinner and overnight. (teepee/B,L,D)
Day 7: Ride to Tsaatan summer camp
Horse ride to Saalig reindeer people summer camp. Dinner and overnight. (teepee/B,L,D)
Day 8: Leisure day in Tsaatan summer camp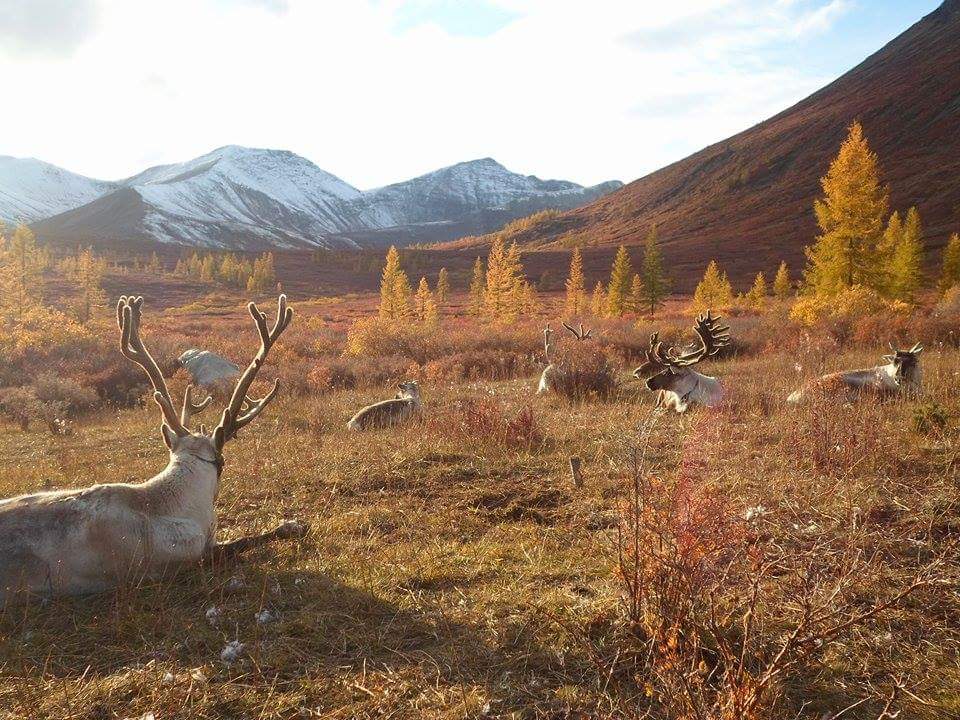 We spend a full day at the summer camp. You can visit teepees and get a firsthand knowledge of the Tsaatan life and traditions. Traditionally, domesticated reindeer have been the basis of Tsaatan economy. They are ridden, milked, eaten and their hides are used for covering teepees, making clothing and footwear. During winters reindeer roam at large the rugged mountains and dense forests that straddle the borderline between Russia and Mongolia. Just a few are kept through the winter for riding. The main herd is then brought back in spring. You may take a reindeer ride or help in the daily chores of life in taiga but overall you should be prepared to observe from a side. Tsaatans practice shamanism where ancestors and natural features are held sacred, and serve as a source of strength or insight for individuals identified as shamans in the community. The Tsaatan rely on shamans for advice and healing, and for communicating with spirits, ancestors, or nature, which occurs through ritual and the calling of spirits, or ongots. With some luck you may witness such ritual. (teepee/B,L,D)
Day 9: Return ride to taiga edge
We today say good bye to Tsaatans and return to taiga edge. It is a somewhat long day of riding through woods and across marshes. Tented camp at the edge of taiga. (tent/B,L,D)
Day 10 Return drive to cross the Darkhad valley
We drive to cross the Darkhad valley to reach the Khuvsgul lake. However, we will have to spend a night on the way. A tented camp will be set up on a picturesque riverside. (tent/B,L,D)
Day 11: Travel to lake Khuvsgul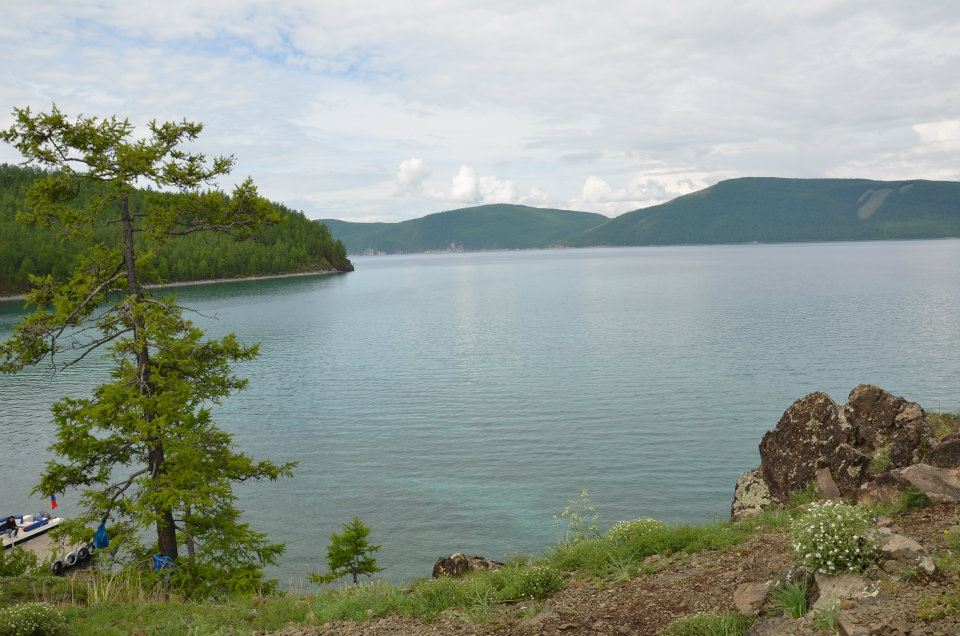 We continue driving and arrive to lake Khuvsgul. It is the second-most voluminous freshwater lake in Asia, and holds almost 70% of Mongolia's fresh water and 1% of all the world's fresh water reserves. Mongolians revere it as "The Mother Sea". We will arrive to the lake in the afternoon of the second day. Here we will stay in a cozy holiday resort comprised of traditional felt covered gers also known as yurts. Dinner and overnight. (ger/B,L,D)
Day 12: Leisure day at the lake. Optional activities.
A leisure day. You can hike the woods or along the lake shore or just relax enjoying the stunning view of the vast water expanse. An optional boat trip or horseback riding can also be done. Overnight in gers. (ger/B,L,D)
Day 13: Return flight to Ulaanbaatar
After breakfast take a 2 hour transfer to Murun and catch a return flight to Ulaanbaatar. Upon arrival transfer to your hotel. Farewell dinner. (hotel/B,D)
Day 14: Departure transfer
Transfer to airport for your return flight home. (B)
Alvaro A Tokyo, Japan
Horse Riding to Tsaatan Mongolia travel was an excellent experience.
The coutry's landscape natural beauty and its people. The hole experience was enhanced with the help of Mongolia Expeditions and its outstanding organization. They prepare a really nice itinerary with very helpful guides. The small details, like good equipment, cars and strong horses made a big difference!
Lesley Junlakan Thailand
From Camels to Reindeer: 3 weeks in Mongolia"
The three weeks I spent in Mongolia on a trip devised in collaboration with Mongolia Expeditions were among the most memorable in my life. From meticulous planning by email to the last goodbye, everything was professionally and seamlessly arranged.
My journey took me in loop from UB down to the Gobi--including a camel safari--then up through the various regions of Mongolia to Moron, with Bataar--a driver whose sense of direction defies belief--at the wheel and Batsuren as my friendly and informative guide.
At Moron I was passed over to Essee for the final week in Khovsgol, which included a horseback trek up to visit the Tsaatan and their reindeer, and kayaking on the 'Blue Pearl of Mongolia'. Amazing country, wonderful people and a great company!