Ms. Gangaamaa Badamgarav is the first Mongolian Seven Summiter
The senior mountaineering guide of  Mongolia Expeditions Ms. Gangaamaa Badamgarav has successfully summitted Vinson Massif (4897m ASL) in Antarctica on 26th of December, 2016 9:57AM UTC. Therefore  she became the first Seven summitter of  Mongolia.
Her career to Seven Summits success has started with summit of Mt. Elbrus (5642 m)  in 2010,  Mt. Everest (8848 m)  in 2011 was the main trigger to complete seven summits as it was her second, the highest mountain of Africa- Kilimanjaro (5895 m) in 2012, towering mountain of North America- Denali ( 6194 m) in 2015, she admitted  that Denali was her most challenging summit after Everest, Aconcagua (6962m) of South America in 2016, Kosciuszko (2228 m) of Australia, Oceania highest peak Puncak Jaya- Carstensz Pyramid (4,884 m ASL) in Indonasia and Mt.Vinson Massif ( 4897 m) of Antarctica.
Mt. Elbrus (5642 m)  in 2010
Mt. Everest (8,848 m)  in 2011
Africa - Mt. Kilimanjaro (5,895 m) in 2012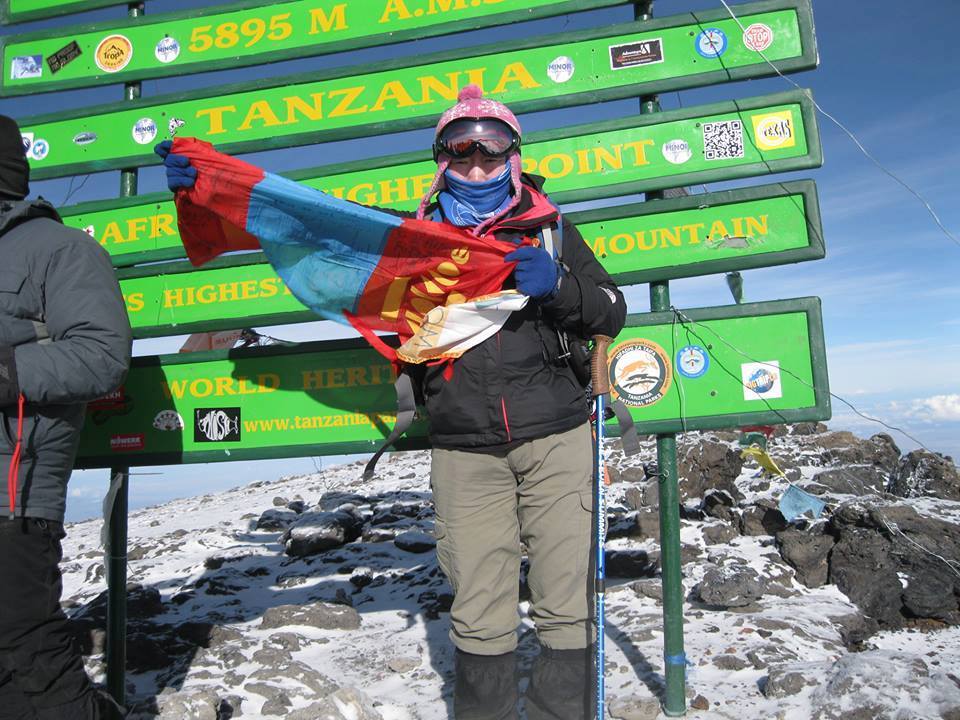 North America Mt. Denali (6,194 m) in 2015
South America Mt. Aconcagua (6,962 m) in 2016
Australia, Oceania Mt. Punkak Jaya Carstensz Pyramid (4,884 m) in 2016
 Australia Mt. Kosciusko (2,228 m) in 2016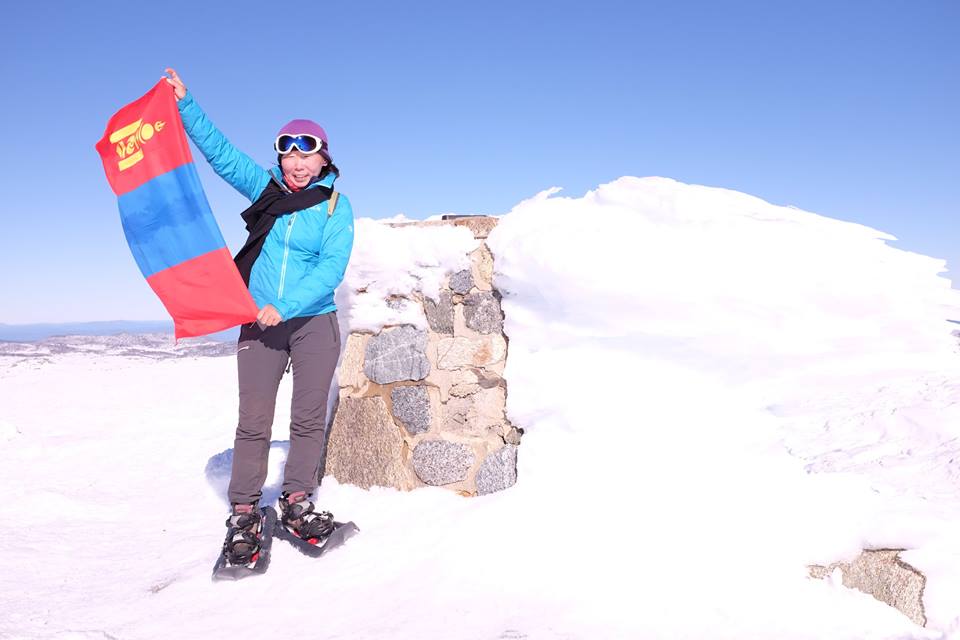 Antarctica Mt. Winson Massif (4,897 m) in 2016