Tour Description
14 day fully supported climbing tour. Summit the highest peak of Mongolia at 4374m. Maximum acclimatization and leeway time. Quality outdoor and climbing equipment is provided. Most dates will be led by Gangaamaa Badamgarav, the first Mongolian woman to summit Mt.Everest.
Mongolia's western frontiers with Russia and China are guarded by the snow capped peaks of the Altai Tavan Bogd mountain range, highest in the country. Its highest and most interesting peaks are Khuiten, Nairamdal, Malchin, Snowchurch and Ulgii. The longest glacier of Mongolia, the Potanin glacier stretches for 19km from the eastern face of Mt. Khuiten. On the summit day, when on the top of Khuiten, you will be able to glance into Russia and China. The local Tuvan herders acting as your camel caravan handlers and as porters will make an unforgettable company and share their culture and traditions with you.
TOUR HIGHLIGHTS
•  Trekking in Majestic Altai mountain range
•  See authentic culture of Kazakh people with golden eagle and Tuva nomadic people
•  Camel supported trek between NP gates and Tavan bogd mountain's base camp
•  Cross the largest glacier Potanin and erect ABC 
•  Ascent highest peak of Mongolia Mt. Khuiten 4374m ASL.
Price includes
All accommodation (twin shared),
All transfers including arrival & departure,
Internal flights,
Indicated meals (B-breakfast, L-lunch, D-dinner),
Visits & national park fees,
Camping equipment,
Mountain guide,
English speaking guide,
Expedition cook,
Local guides,
Horse & camel hire
Drinking water
Price excludes
Travel insurance,

E

xcess luggage fees on internal flights,

M

eals not indicated,

P

ersonal climbing equipment,

S

leeping bags and pads,

D

rinks,

G

ratuities
2 persons: USD 3,623
3 persons: USD 3,263
4 persons: USD 2,930
5 persons: USD 2,753
6-7 persons: USD 2,613
8-9 persons: USD 2,520
10-12 persons: USD 2,425
Single room & tent extra: 160 USD
Day 1: Arrival in Ulaanbaatar, guided city tour
Arrival in Ulaanbaatar (UB), the capital of Mongolia and transfer to a centrally located 4 star hotel. Afternoon guided city tour will introduce you to the highlights of the city: the Gandan Temple - city's main Buddhist center, the central city square with a grand statue of Genghis Khan and the Zaisan Memorial, an elevated hill on the city's edge providing a panoramic view of UB. Then choose to visit one or two museums from the following: Museum of National History introducing Mongolia's history from early humans to modern era, Natural History Museum with a unique collection of dinosaur fossils, Choijin Lama or State Oracle Residence-museum displaying best samples of Buddhist artwork and religious masks. The Winter palace of Bogd Khan showcasing rare statues of Buddhist deities and items of personal use of this last theocratic ruler of Mongolia is also worth considering. A show of traditional music, throat singing and contortion at 6PM will be followed by a welcome dinner. (hotel/D)
Day 2: Flight to Bayan-Ulgy, the Muslim province of Mongolia
Early this morning take a 3 hour flight to Ulgy town in Western Mongolia. The Kazakhs living in the area are the largest national minority and practice Sunni Islam. A number of other ethnic groups also reside in the province in the region. Upon arrival meet with a support team of driver(s), cook(s) and a guide and head westward to Tavan Bogd national park. At the end of a 3 hours travel across mountainous desert we camp in the valley of Sogoot river. In general rivers in Mongolia are small and shallow occasionally drying up but during the rainy season they rapidly rise and at times burst their banks. Upon arrival we erect our tented camp. It is guaranteed that curious locals on horse or foot will appear out of nowhere to greet you. Dinner and overnight in tented camp. (tent/B,L,D)
Day 3: Drive to the Tavan Bogd Peaks' gateway
Travel further west and by early afternoon reach the Oigor river valley, the gateway to the Tavan Bogd peaks. En route we try to visit a Kazakh family, male members of which practice falconry. They employ Golden Eagles for hunting foxes, hares and other small animals. (tent/B,L,D)
Day 4: Hike to Tavan Bogd base camp
Today we trek to base camp of the Tavan Bogd. This gradual ascent takes us through a high mountain terrain of rock outcroppings and of wetlands. With a bit of luck you will see some of the wildlife that inhabit the area including marmots, hares and a number of birds such us Golden Eagles, Black Vultures and Falcons. Our entire luggage will be transported by camels handled by Tuvan herders. Upon completing two thirds' of the way there open majestic perspectives of Potanin and Alexander glaciers with the icy peaks of Khuiten (4374m), Nairamdal (4082m), Snowchurch (4071m), Malchin (4050m), and Ulgii (4113m) on their far side. This evening we camp at 2900m. (tent/B,L,D)
Day 5: Optional acclimatization ascent of the Malchin peak
The 4051m Malchin is the lowest of the peaks. We hike along the Potanin glacier moraine for an hour and start climbing on the scree of Malchin. Its ridgeline overlaps with the borderline of Mongolia and Russia and provides a spectacular bird's eye view of the Potanin glacier, glaciated peaks and Russia. Over to the west, weather permitting, you will see the massif of Mt.Belukha (4500m) lying in Russia. That is the absolute top of Altai mountain range. Back in camp we reward ourselves with a tasty meal. Those staying behind can relax in the camp and take the so-called Russian border walk, an easy climb on to a neighboring ridge that allows a glance into the territory of Russia. (tent/B,L,D)
Day 6-9: Khuiten ascent
Our challenge for the following 4 days (including one leeway day) is the Khuiten peak. To reach its base we need to cross the Potanin glacier, which lies in between. An advanced base camp will be set up below the eastern face of Khuiten. A number of crevasses is to be traversed before reaching the Khuiten's foothill. The actual ascent, although technically moderate takes 4 hours. From the summit there opens a tremendous bird eye view over China, Russia and the neighboring snowcapped ridges and snow fields. Weather permitting we should be back to the base camp in the evening of the eighth day. In such case you can use the following day either for rest or for optional cultural activities upon return to the White river valley. (tent/B,L,D)
Day 10: Return hike to White River
Today we hike back to our camp in the White River valley. This time it is a gradual descent along the White river which takes its source from the Potanin glacier. It is a chance to glance into every single valley of the icy massif and witness how the initial stream of glacial dust transforms into the mighty White river. Back to our vehicles to we celebrate our ascent. (B,L,D).
Day 11: Return transfer to Ulgy, overnight in local hotel
We say "goodbye" to our Tuvan friends and take a 7 hour drive back to Ulgy. Tonight is your chance to sleep in a local hotel. Hot shower and cold beers will highlight the day. (Local hotel/B,L,D)
Day 12: Return flight to Ulaanbaatar
This morning we catch a return flight to Ulaanbaatar. On arrival, transfer to your hotel. Free afternoon for shopping and else. Farewell dinner. (hotel/B,D)
Day 13: Leisure day in Ulaanbaatar
This is a spare day to spend for shopping and self-exploration. You may refer to our recommendations in order to make most out of it. (hotel/B)
Day 14: Departure
Transfer to airport for your return flight home. (B)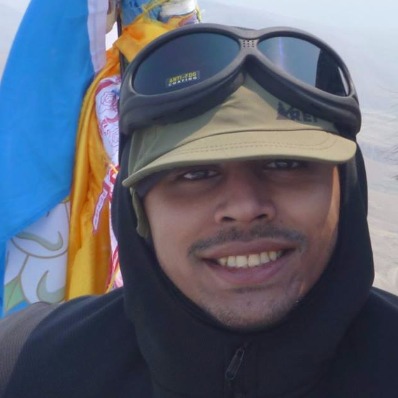 Vikram
Mount Khuiten Ascent After an extremely difficult time actually getting to Mongolia due to flight delays, cancellations and terrible ground staff support from Air China, Mongolia Expeditions turned my nightmare into one of the best experiences in my life.
Batsuren from the office was in constant contact and went out of his way to ensure that despite my delayed arrival I was able to catch up to the group and have my complete experience. Being very new to mountain climbing is okay because Gangaamaa is the climbing guide for Mongolia Expeditions.
Gangaamaa is a Seven Summiteer and has guided mountain expeditions all over the world including the Mount Khuiten trip almost 50 times to date. All in all, everything was perfectly arranged from good hotels, to comfortable tents, fantastic food and good success rate on mountain without compromising on safety. I highly recommend this tour company for anyone visiting Mongolia.
Caleb
Khuiten Climb and Tavan Bogd Expedition
Last August 7 friends and I hired Mongolia Expeditions to guide us on the climb of one of National Geographic's top 10 climbs in the world, Khuiten. All of the staff from ME was awesome.
What surprised me was not only how beautiful Mongolia was, and it was beautiful, but how friendly and welcoming the Mongolian people were, beginning with Aldra and the rest of the ME team. They managed every detail from the moment we landed in Ulaanbatar until we flew out again two weeks later.
We had a couple of hiccups in logistics which they quickly overcame and had us back on schedule and into the park to see the amazing glacier and eventually climb 3 of the 5 saints. I hope that in my lifetime I am able to carve out time to come back and see Mongolia again and partake in another expedition.
When I do it will be with this team. I'm proud of what they're doing for the Mongolian mountaineering and adventure communities and truly grateful they were able to share their amazing country with us.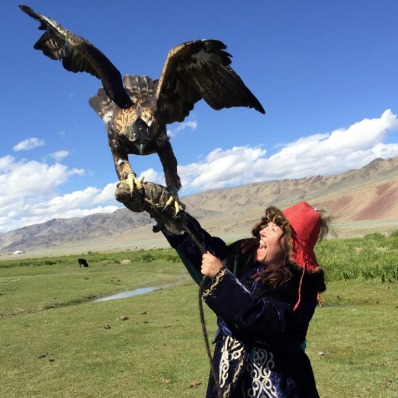 TangoAndCash San Antonio, Texas
"Khuiten expedition. Amazing time. I had the best time with Mongolia Expeditions. Spent 12 days between UB and Khuiten, in Russian heels, backpacking, camels taking our equipment, Russian airplanes, airports without lights, crossing rivers and getting stuck .. a true adventure, not for everyone but certainly amazing.
The crew was fantastic. The food simply amazing. Would do it again anytime. The country is the most fascinating. I truly enjoyed the culture and the traditions. Got to hold a golden eagle, sleep on a glaciar and climb a mountain in the border of Mongolia, Russia and China. What else could I ask for?! The stories will be told for a very long time. Pricing is the best money for value, and you are helping a local company. Wouldn't go with anyone else.
Werner from Austria
"Schitour zum Khuiten April 2017" Einer meiner besten Reisen. Perfekt organisiert !!! Speziell der Fahrer war ein Könner seines Fachs. Bekocht wurden wir in einem 5 Star Haubenlokal; Tucson ist Weltklasse !! werde sicher wieder kommen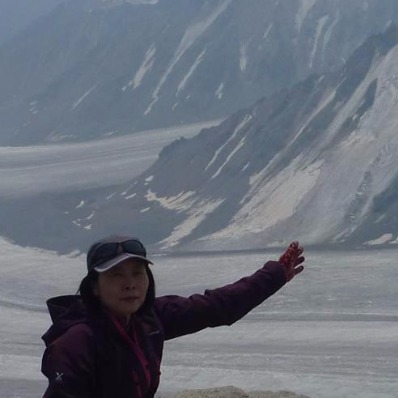 Hozumi Reiko
I used Mongolia Expeditions three times in three years for climbing high mountain in Mongolia including Mt.khuitn(highest mountain in Mongolia). Mongolia expedition arranged my climbing perfectly. I succeeded in climbing all three mountains.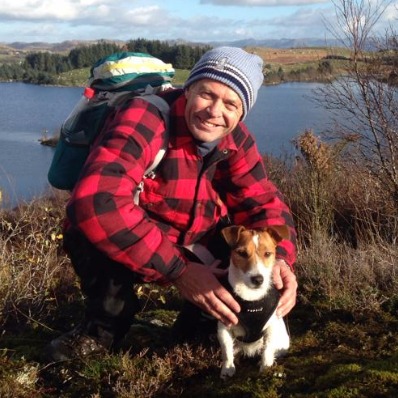 Gaute Njå
Excellent mountaineering trip in Mongolia.  I joined Mongolia Expeditions for a 17 days trip in Western Mongolia. The mail goal was Mt Khuiten, but also two other peaks nearby and some trekking was included. The guides, kitchen staff and porters were very enthusiastic, service minded and helpful.
I lost my bag for several days on an Aeroflot plane, but they manage to supply me with another clothes and mountain gear to a very low cost. Thus I avoided to cancel the trip. Extremely good food provided by the kitchen staff under basic conditions in a tent. You will also experience traditional Mongolian culture and cuisine during the trip. If you are planning to do some trekking and mountaineering in Mongolia, I will recommend Mongolia Expeditions.